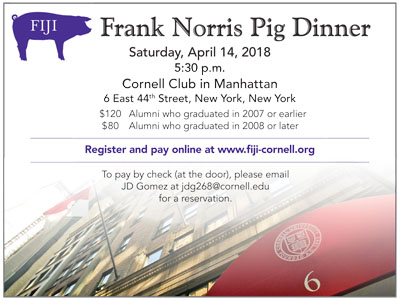 2018 Frank Norris Pig Dinner
This year's pig dinner will be held on Saturday, April 14, at the Cornell Club in Manhattan.
Click here to register and pay.
---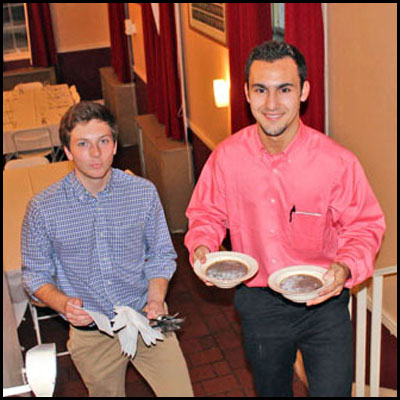 FIJI Luigi successfully raised over $1,700 for the American Red Cross
View the Gallery here.
---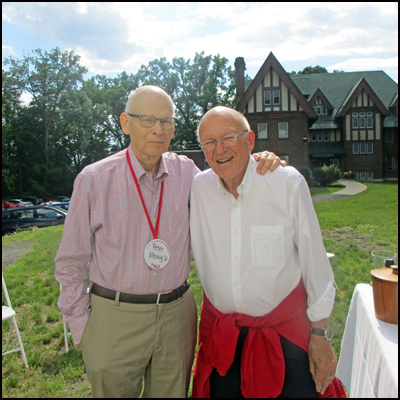 2017 Reunion at the Oaks
This year's Reunion was a success, bringing brothers from across the class years together for fun and camaraderie.
We want to hear from you. Contact us by:
View the Gallery here.
---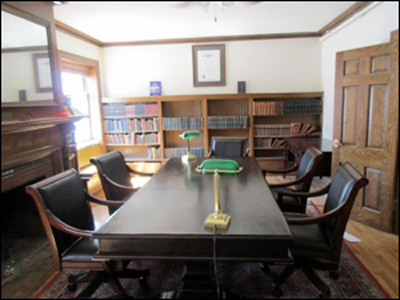 New Library Furniture
The Oaks has new library furniture just in time for finals!
View the Gallery here.
---